Sakorn
Most Eligible Billionaire - Annika Martin
A sexy enemies-to-lovers romantic comedy standalone!


"He reminds me of a vengeful god in one of those ancient paintings that hang in the Met. Current mood: Destroy the Earth. But this god wears a suit instead of flowing robes. Vengeful god 2.0 : The hot-but-scary Wall Street edition - born hard, deadly and dressed to kill it in the boardroom."
5 'Griffin' Stars


You know the last time I rated a book with 5 stars?
A year. Yes that's right...a whole freaking year and I haven't found a book this good! (Or at least that's what it feels like) I rarely ever give books 5 stars. Usually none of them hit me in all the right places. This one did.
There was absolutely nothing I didn't like about this book. Not one page...not one word. I devoured it. I loved both the main characters. They both are bloody perfect for each other in every way imaginable.
I mean this book isn't perfection per se, but it was just so good that I can more than overlook the teeny tiny imperfections it had. It's worth it.
Okay skipping past my lovely rant let's get to the story:
Vicky is our steel spined heroine with such a beautiful heart. I kid you not. I fell in love with her character. She's loves fiercely, is unbelievably kind and has gone through something terrible but still remains strong and happy.
Vicky works in Etsy as a jewelley designer and part time as a (pretend) dog whisperer. Events catapult such that the dog's owner is actually a super rich grandmom who dies and leaves her dog this huge corporation - Locke Industries. Vicky being said dog's whisperer is now indirectly in control of the company.
Enter our hero, Henry Locke.
(I WANT ONE OF HIM. PLEASE).
He's the most eligible bastard in the city XD.
" He's a raging inferno of assholishness and powersuitedness with a dash of hotness that makes him...uh."
He's hot, smart and the CEO to Locke Industries, a family business he loves and cherishes above all else. Like Vicky he is fiercely protective of the people he loves and the company is a part of his family. He is obviously dumb founded and feels threatened when he realises that a dog is now in control of his life's work.
Needless to say some serious hate fly between the characters. The build up is sooo good. I loved how they slowly grew to understand each other. How natural the progression was. They respected each other and just understood each other on a deeper level that was seriously beautiful to watch. I loved their dynamic as a couple.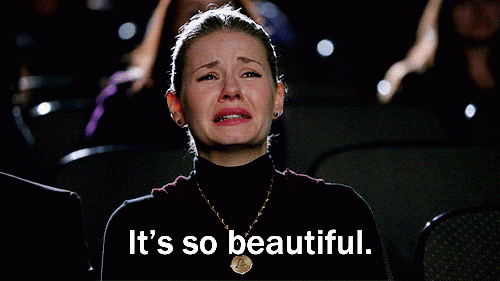 I can't tell this enough - they were perfect for each other!
Reading the plot I wasn't expecting the book to turn out the way it did and that I would love it as much as I have. It totally blew me away. I almost forgot what it was like to read a book and not be able to stop. I'm most definitely going to be reading more from this author! I just want more Henry and Vicky 😭
P.S. Okay so maybe that bit in the ending wasn't the best, but like I said - I'm willing to overlook this because I loved it too much to care. If you're a fan of enemies to lovers trope just pick it up!
Check it out on Goodreads : https://www.goodreads.com/book/show/40623339-most-eligible-billionaire
#MostEligibleBillionare #AnnikaMartin #LoveAndOtherMyths #BookBlog #RomanceBlog #Review #5Stars #Favorite #Sakorn #Standalone