Ria
Only Sometimes- Felicia Blaedel
"Holding a grudge would only hurt them.It wouldn't heal me."
If you are looking for a sweet romantic book, pick this one!
Noah and Nikko (their names together look so good)
Noah, an aspiring writer, has just lost his granddad and will do anything to complete his last wish. He meets Niko but even before understanding who she really is, he makes assumptions about her.
Niko may be rich, but that doesn't affect her head at all. People judge her because she is RICH. She will do anything to protect her grandmother's dream. She is afraid to let in anyone in her life and affection or care from anyone makes her very uncomfortable. This is one reason why Niko and Noah's relationship pace was slow.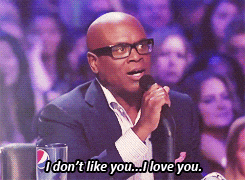 I loved how they felt comfortable with each other, despite them hating each other. The liking for each other crawls slowly into them even when every part of them opens layer by layer.
Noah's hiding something from Niko, which might put their relationship to a test.
I loved the shift between their relationship and how they got comfortable with each other. Noah fought for them and waited patiently. I loved him so much for this!
I received this arc from Bookfunnel in exchange for my honest review.
#onlysometimes #feliciablaedel #hatelove #sweet #noah #niko #epub #download #bookreview #romanticbooks #romancebook2021 #arc #bookfunnel